Impact
Substance Abuse Research Alliance (SARA) is a program of the Georgia Prevention Project, and it initiated this study in April of 2016 as the organization's first collaborative project with a primary goal to assist the Georgia State Senate Study Committee on Opioids and Heroin in its work.
SARA believes that opioid and heroin use in Georgia seriously threatens the health, prosperity and general wellbeing of Georgians throughout the state, across almost all sectors of life and work.
Like Georgia, several other states struggle over how to ameliorate the suffering and death rates associated with prescription opioids and heroin, how to prevent citizens from misusing these substances, and how to intervene effectively to treat opioid use disorder and promote long-term recovery.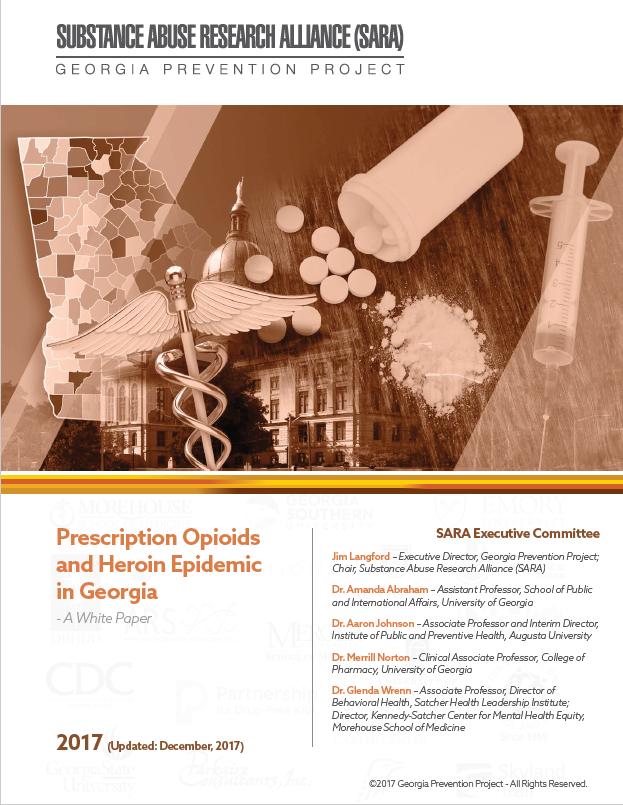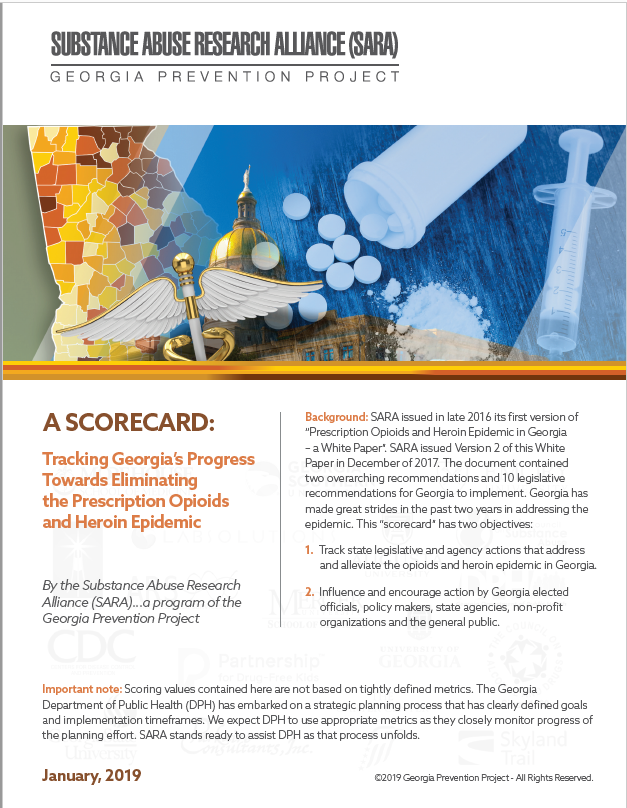 State of Georgia Strategic Plan
State of Georgia Strategic Plan